HSC Professional (Consultancy)
A range of specialist consultancy services for providers and managers of adult social care services
WELCOME TO
HSC PROFESSIONAL
CONSULTANCY
ADVICE AND SUPPORT
REPRESENTATIONS
AND APPEALS
RICHARD'S PROFILE
AND CONTACT DETAILS
Occasional videos on matters of general interest
17 May 2020
RIDDOR NOTIFICATION OF COVID-19
What are the requirements for notification of cases of Covid-19
by providers and managers of adult social care services?
What procedures should be followed to comply with the RIDDOR regulations?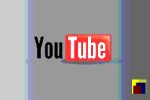 17 May 2020
NOTIFICATIONS OF OTHER EVENTS
Regulations require notification to CQC of "any event which prevents the registered person from carrying on the regulated activity safely, or in accordance with the registration requirements"
What does that entail?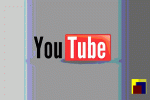 mail@hsc-prof.com        07866 605545